The fastest way to download torrents is to convert torrent to direct link and then download them. We are going to see exactly this on this particular post about the Top Torrent to Direct Download Link Converting websites.
Unless you are living under a rock, you might be familiar with Cloud. Not the clouds that you see in the sky, but servers. Cloud technology is everywhere now. It is the future of networking. Torrents can be downloaded to the Cloud and then downloaded to our phone or computer at blazing fast speeds.
Those who download Torrents,  they know that sometimes torrenting can suck. At times some torrents might take forever to download. This is because torrents are based on the P2P sharing model (Peer to Peer). What this means is that, in general the files in torrents are not stored on a server.
So you ask  Where is it stored then? The files are stored in the other torrent users system. Yes! if you are downloading a torrent, your computer or smartphone acts like a server for some other person downloading the same torrent.
Torrent files are splitted into multiple smaller pieces and all these pieces are downloaded from other user's system who are downloading the same file (Peers)  or who already have the file downloaded (Seeds). So if you have more Peers and Seeds, then the torrent can be downloaded with good speeds. But when times, if you are the only one who is downloading the torrent, this means that there are no peers or seeders for the torrent,the torrent won't simply download.
Downloading torrents using the normal method, that is using a Torrent client like uTorrent or BitTorrent, the downloading speeds keeps fluctuating depending on the seeds and peers. This is why you should use a seedbox to download torrents.
Why  Convert Torrent to Direct Download Link
I mean Why Not! I'll list out some of the advantages of using this method over the normal torrent downloading method.
Blazing Fast Downloads
Constant Download Speeds
File Backup
No ISP Restriction Problems
Access  it Everywhere. No Apps/Softwares Necessary.
Play  Torrent Movies/Videos Online**
What we mean by Converting Torrent to Direct Download Link  is that we are first downloading the file to a cloud server and then downloading from the server. Since there are no requirements for seeds or peers when downloading from the cloud server, the Download Speeds will be less fluctuating. You can get blazing fast speeds according to your internet connection.
When downloading normally using torrent clients, sometimes even if you are having a high speed Internet connection, the downloading speeds might not be that good. But if you add it to cloud and then download using some download managers, you can get the maximum speeds.
You can use these Cloud servers to store torrent files on the internet. This means that you can download the file later. In a scenario where you some a good torrent but doesn't want to download it right away, you can add these torrent to a cloud server and download it later.
Some ISPs block torrents. Using this method (converting torrent to direct link) you can bypass the restriction. Since the downloads are from a server, it is served through a HTTP/HTTPS connection. So you can freely download torrent files without any restrictions.
Another great thing about these cloud torrent seedboxes like Zbigz are that you can access it anywhere. You can access the torrents on a web browser. There is no need to install any application or software on your phone or computer.
Many torrent seed boxes like **Seedr, a Zbigz alternative with more than 1GB storage allows streaming torrent videos directly without having to download it. Most people prefer streaming video over downloading and then watching.
Download Torrents with IDM (Internet Download Manager)
Internet Download Manager is the most popular download manager. For those who doesn't know what IDM is, It is a download manager which allows you to download files from the internet with more download speeds. You would be able to get more speeds than you would normally get when downloading via a browser.
IDM also makes it easier to download and manage files. It also has resume support. IDM  splits the original file into parts and then download those individual files separately and then combines it once all the parts are downloaded. This allows the file to be downloaded as the individual parts are downloaded separately.
You can convert the torrent into direct link using any of the website mentioned below and then use IDM to download the torrents. Or you can get the link once the torrent is added to the cloud and past the link in IDM to start downloading the Torrent with IDM.
Top  Torrent to Direct Link Websites Like Zbigz
Enough with the preface, let's get right into the best Torrent to Direct Download Link Websites. These websites are cloud severs in the backend which downloads the torrents to their servers first at high speeds and then provide us a direct torrent download link over HTTP/s connection. These servers will be having huge bandwidth and networking gears which allows them to download huge torrents in just seconds.
Let's first talk about the most sort after name when it comes to downloading torrents from cloud. The reason why I am  taking Zbigz first is just because of its popularity nothing else. There are way better Torrent Cloud Downloaders than Zbigz.
The following list of Best Torrent to Direct Download Websites and Zbigz Alternatives is created on the context of the Free Service they are providing. The list might become invalid if the premium services are taken into consideration. This list is made with consideration of  someone who would use the service with the FREE tier and what features they get in the FREE Accounts.
How Websites Like Zbigz Work?
Websites like Zbigz are basically known as seed boxes. For those who didn't know how torrents work, torrents uses P2P protocol. We download torrent with a torrent client like bittorrent or utorrent. Based on the internet speeds and the seeds/peers number, the torrent speeds vary. Zbigz and other websites like Zbigz have a high bandwidth connection for their servers. These high bandwidth, high speed internet connection allows them to download torrents much faster than us.
So basically these torrent to direct link converting website downloads the torrents to their servers and then provides us with the http link to the file on their servers. Since we are getting  an HTTP download connection, we can get the best speeds that are supported by our internet plans.
Zbigz – Convert Torrent to Direct Link
Zbigz is among the most widely used cloud torrenting service. Most of the other good websites are not that visible among the crowd. Zbigz is also among some of the  best Online Torrent Clients that you can find online. Zbigz has a lot of great features for their premium users. The Free Accounts are having a lot of limitations.
How to Use Zbigz to Download Torrents Online
Goto Zbigz website and signup for a Free Account. Once you have created the account, Sign into the account. You will be greeted with a nice looking interface. I have to say that the UI is absolutely beautiful and well organized.
Once you're in, adding torrents can be done in three ways.
You add upload the .torrent file from your computer/phone.
Copy the Torrent link and Paste it to Zbigz.
Copy the Magnet link and Paste it to Zbigz.
Once you have added the torrent, Zbigz will start caching the torrent to its servers. Despite having a Free Account, the caching didn't take that long. When the caching is completed you will be able to see a Download Button. The file will be downloaded once you click the Direct Download Button.
For premium users, you can expect feature like:
Option to upload to Google Drive.
Dedicated Caching ( Torrents are cached faster).
Files are not deleted after certain days.
Unlimited Download Speeds.
Unlimited File Storage Size.
No Limit on Maximum Size of Files.
Unlimited number of simultaneous downloads.
No Advertisements on the website.
When it comes to Free Registered Users:
There is limits on the File Storage Size.
You can store maximum 2 files at a time.
Max file size is limited to 1GB.
Allows upto 2 simultaneous downloads.

150 KBps Download Speed Limit
150 KBps is the maximum Download Speed that you will be getting on a Free Plan. I mean, the sole reason why we are using Zbigz or other Zbigz Alternative sites like Bitport and Seedr are to download Torrents faster. Now this is a serious  disadvantage and the showstopper for a Free Account.
For a premium user, Zbigz has a lot to offer with great  features and good support. But for a FREE user, Zbigz is a big NO. You can buy Zbigz premium starting from $3.99 for 5 Days. If you want a months premium plan you have to pay $9.9.
Best Zbigz Alternatives ( Other websites Like Zbigz )
So we have seen why Zbigz is not a good service if you are not willing to pay for the premium membership. Seriously 150 KBps is too slow and is not acceptable.  Ya I know… they are not a non-profit organization to provide people with free stuff. Let us see what are some of the other alternatives to Zbigz that actually have a shot.
#4. FilesLoop – Zbigz Alternative
FilesLoop is a rather  new player. It is still in beta testing out the functionalities. FilesLoop is an alternative to Zbigz and i seriously think it is a better  than Zbigz. Filesloop has a simple  interface which is quite easy to navigate. The Downloader option on the website gives you a lot of options for Downloads.
It can not only download torrents but also download files from Mediafire, Uptobox , HugeFiles and more. Similar to Zbigz, you can add torrents by either adding the torrent file or pasting in the Torrent/Magnet link.
Once the files get cached to their servers, you can view it under My Files tab.
For Premium User you get:
Unlimited Download Speeds.
Unlimited Parallel Downloads.
Unlimited Download Per Day.
For Free Users they provide:
Unlimited Download Speeds

.
Max 1 File upto 1GB File size.
Even though Filesloop provides only 1 file  for Free user, they are not limiting the download speeds. This means that we can get the maximum speeds the internet connection provides. Both Zbigz and FilesLoop provides only 1GB File size limit.
---
#3: ByteBX- Zbigz Alternative
ByteBX is another Zbigz Alternative. ByteBx is  also having a very good interface which is very organized.  Adding torrents is very easy. You just have to click the Green button with the plus sign.You can then browse for a torrent file or either add a Magnet Link or the torrent file link.
Caching to ByteBX servers are pretty fast. Once it's completed you get the Download button. Torrents can be downloaded using IDM or directly in the browser.
You can add multiple files to your storage. But the maximum storage size for a Free Account is 2.5GB.  The main downside is that the download speeds are limited for Free users as seen in the case of Zbigz. Zbigz and ByteBX has almost same features and are priced similarly. When comparing these two, Zbigz is the best for a Premium user.
For Premium Users ByteBx provides:
Unlimited Download Speeds.
Unlimited Simultaneous Downloads.
Unlimited Storage Period.
Video and Music Streaming.
Uninterrupted Uploads.
For Free Users:
2.5 GB of Total File Storage.
Multiple files can be stored.

Limited Download Speeds of 100kb/s
---
#2. BitPort.io – Zbigz Alternative
BitPort is another Zbigz Alternative which can convert Magnet Link to Direct Links easily. Bitport does provide a free tier with limited features. Bitport website looks more futuristic  when compared to others, but it works the same way as other do. Its pretty straight forward.
Create an account, Add a torrent, then Download!
Once you log in, you can see a section were you can add torrents.  Similar to its rivals, Bitport also offers 3 ways to add torrents to their cloud servers. You can add the Torrent link or the Magnet Link using the Add torrent link option.  Or Browse for the torrent file on your computer or phone.
When the torrent link is added, Bitport will find the torrent and show you its details. Click on the Download to my cloud button to cache the file to your account. The caching status can be viewed under the Transfers tab. Once cached, you can directly download the torrent file in IDM or your browser.
For Premium Users, BitPort provides:
More number of Simultaneous Caching.
Unlimited Torrents can be added per day.
Unlimited Download Speeds.
Secured Connection.
Files Checked by Anti Virus.
As a Free User, you get:
Max 1 Torrent per Day.
No guarantee on Download Speeds.
No secure HTTPS connection.

Online Streaming

.
1GB of File Storage.
It is good to download a single torrent a day. Not recommended.
---
#1. Seedr – The Best Torrent to Direct Link Site
Seedr is the best way to download torrents( Free Account). See our  article on Seedr can be used to download torrents with good speeds and why it is the best Torrent to Direct Download Link Site. If you are looking for a  zbigz alternative with more than 1gb storage, this is the best way to go.
Features for Free User:
Access the Web Securely using VPN
Always make sure you subscribe to a good VPN service when you are dealing with Torrents or Streaming Contents. A VPN can help you stay anonymous from your ISP and bypass any network restrictions that is put up by the ISP.
Using a VPN is a good thing as it can erase all your trace online and nobody will be able to track you down. With a good VPN you can:
Access your favorite websites
Stream all your favorite content
Be totally invisible online
Torrent anonymously
**starting at  $2.48/month
New Find – Torrent to Direct Link Converter
I have recently come across a website called OffCloud which is having the same features and seems worthy to be added to the post. I have tried it out myself and found that it is really worth a shot. Here are some of the features of Offcloud.
To get started with Offcloud, just go to Offcloud website and enter your email id on the home page. Once you have done that, you will be taken to the dashboard were you can immediately start using the service to download torrents to the cloud and then save it to your PC or Mobile at good speeds.
One main difference from others is that Offcloud have support for more services and not just torrents. So it can be considered as a cloud segregation service where you can save data from multiple websites and torrents to the cloud.
This is how the interface looks like.I have added ubuntu torrent form a torrent file and was really surprised that it was added so fast. With the FREE Offcloud account, we can have 3 links in the account every month. We can use all our features, including Cloud and Remote, but a few premium file hosting sites can only be accessed with the paid plan.
How to Convert Torrent to direct link with Offcloud
Signup for a FREE account or opt for a premium account.
You can simple paste the links in the space or upload .torrent files.
Once it is downloaded to Offcloud, you get some download options like: Normal Download, Download as ZIP, Download using Proxy etc.
You can see that the premium  account gives you 100 GB and 200 GB of proxy storage. It has all the cool features that the Free version doesn't have. I have tried it and the speed looks promising.
OffCloud supports any type of HTTP, HTTPS, FTP and BitTorrent links.It supports downloads from multiple sites like YouTube, SoundCloud, Dailymotion, Redtube, Vimeo, Youporn etc. The account limit is 10GB which is way more than what other providers have in their FREE plan. But the catch is that only 3 Links per Month. So this can be an option if you want to download large files.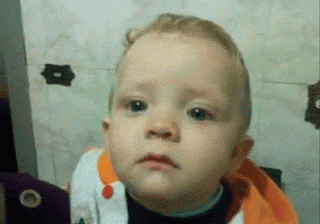 Only 3 Links per month
Final Thoughts
Download Torrents using Cloud technology is undoubtedly the best way to do it. You can easily convert torrents to direct download links which then can be downloaded using IDM or directly via the browser. There are lot of advantages when using a Cloud Seedbox when compared to downloading torrents via a Torrent Client.
Once you start using these kind of service, you will never go back to the old way of downloading torrents. If you haven't tried Magnet to Direct Link/ Torrent to Direct Link method mentioned above, give it a try.
Its 2019 and I am still using Seedr for cloud torrent downloads (converting torrents to direct links) and haven't even thought about switching to a different one. So i still recommend Seedr over any other cloud seeding services. But i have noticed many people saying that seedr has restricted speed and access, I haven't noticed any kind of speed capping when it comes to downloads.
For people who are heavy torrent users, it is probably a good idea to go for a premium plan of Seedr as it provides more feature if the Free tier is not suiting your needs.
All trademarks and Copyrights belongs to their respective owners.